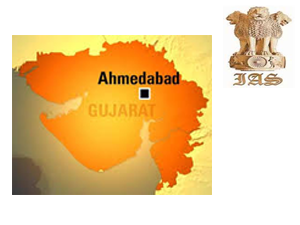 Gujarat government is trying every bit to deal with COVID-19. The state government seems to give preference to the services of retired IAS officers to manage COVID-19 and urban affairs in the two largest cities of the state; Ahmedabad and Surat, both the worst hit by the pandemic.
The latest appointment of retired IAS officer S K Langa is testimony to the fact. Langa has been appointed as Officer on Special Duty (OSD) in Surat Municipal Corporation (SMC). Earlier, another retired IAS R J Makadia was also appointed to SMC as OSD.
Both have been appointed on contractual position for one year period. Before them, another retired IAS C R Kharsan was appointed in Ahmedabad Municipal Corporation (AMC) as OSD.
Kharsan recently retired as Collector of Valsad while Langa retired as Collector Gandhinagar last September and Makadia retired as revenue inspection commissioner from the revenue department.
All three are considered widely experienced and have held multiple positions including deputy Municipal commissioner posts in AMC earlier.
According to the sources, the government needs experienced hands to combat the pandemic and also manage civic affairs in the Corporations which will go for elections later this year in case the local elections are not postponed.