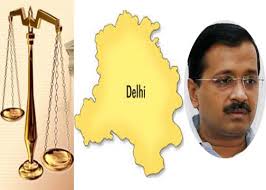 The case of the alleged assault in 2018 on former Delhi CS Anshu Prakash took a twist on Wednesday when the Delhi High Court directed the police and the trial court to consider the statement of a key witness V K Jain made on February 21, 2018.
The court reasoned that Jain's statement was part of the 'case diary' and placed on record by the accused and hence deserved to be considered.
It said the Police cannot pick and choose what evidence will be placed on record.
CM Arvind Kejriwal and Deputy CM Manish Sisodia, in their plea, moved through advocate Mohd. Irshad had alleged that the prosecution withheld Jain''s statement because it did not suit the prosecution case and helped in falsely implicating the petitioners.