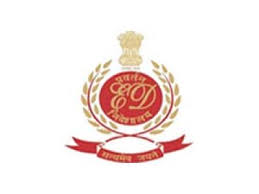 Kolkata (12.08.2022): Eight IPS officers of the West Bengal cadre have been summoned to Delhi by the Enforcement Directorate (ED) for questioning in the coal smuggling case.

These officers are: Gyanwant Singh (IPS: 1993: WB), Koteswara Rao (IPS: 2011: WB), S Selvamurugan (IPS: 2010: WB), Shyam Singh (IPS: 2012: WB), Rajiv Mishra (IPS: 1996: WB), Sukesh Kumar Jain (IPS: 2005: WB), Bhaskar Mukherjee (IPS: 2009: WB) and Tathagata Basu (IPS: 2010: WB).
They have been summoned to Delhi in phases after August 15. Three of these officers were questioned in 2021 by the CBI which is also probing the case. Gyanwant Singh is the additional director general of the Criminal Investigation Department (CID) which is carrying out a parallel probe into the coal smuggling.