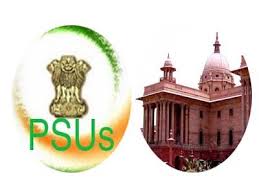 New Delhi (28.01.2022): In a bid to raise around Rs 7,000 crore, the Department of Telecommunications (DoT) is looking to sell a 30 per cent stake of state-owned Telecommunications Consultants India Limited (TCIL) in Bharti Hexacom. The valuation and completion of the transaction by TCIL is being looked by SBI Caps.

TCIL, after directions from the DoT, will first broker a deal with Bharti Airtel, which poses a right to first refusal as per the terms and conditions of the agreement between the two.

The disinvestment has been long in talks and in 2011, TCIL's plans to exit Bharti Hexacom resulted in a failure. The then cabinet secretary KM Chandrasekhar had dismissed the Rs 1,800-crore reserve price fixed by Deloitte for its 30% stake as "too low".

Through the fresh sale, TCIL is looking forward to cash flows to ease its balance sheet. It has annual revenues of about ₹1,750 crore. Moreover, it expects to double its revenues by 2025.