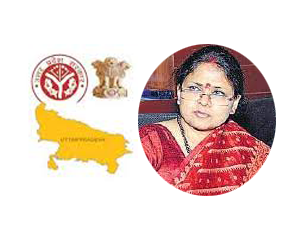 New Delhi (04.08.2022): The sudden repatriation of Renuka Kumar (IAS: 1987: UP), on 28.07.2022, to her parent cadre (with immediate effect) had initially made officers across cadres and batches perplexed over the reason.

With the passage of time, it became clear that she had already put in her papers three days before her repatriation orders were issued.
Well-placed sources say that Mrs. Kumar sought VRS in protest against what she faced in her day-to-day work.
Considered a no-nonsense and upright officer having no personal agenda Mrs. Kumar is said to have exhibited to her service fraternity to take decisions of your own before someone decides your fate.
It is also believed that, in addition to others, there was an issue regarding the rights of WAQF, a matter pending in court. Apparently, she had an affidavit filed without consulting the top authorities who had a different view.
Another section of insiders believes that Mrs Kumar is known for her own style of work and her own way of dealing with the situation having little room for adjustments and maneuvering.
ALSO READ: