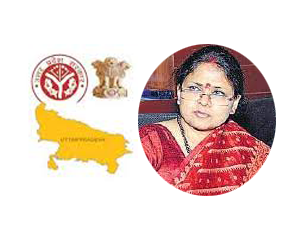 New Delhi (28.07.2022): The Appointments Committee of the Cabinet on Thursday cleared the repatriation of Minority Affairs Secretary Ms Renuka Kumar (IAS:1987:UP) to her parent cadre with immediate effect.
Further, the additional charge of the post of Secretary, Ministry of Minority Affairs was assigned to Indevar Pandey (IAS:1988:WB) till the appointment of a regular incumbent. Currently, Indewar Pandey is Secretary, Ministry of Women and Child Development.
Ms. Kumar will be moving back to the state (Govt of Uttar Pradesh) eleven months ahead of her retirement i.e. June 2023. Ms Kumar was appointed as Secretary at the Centre in June 2021; two years ahead of her retirement.
Interestingly, her repatriation coincides with the superannuation of Yogi Govt's most powerful Chief Secretary rank officer Awanish Kumar Awasthi (IAS:1987:UP). Reportedly, the State Govt has made its intent clear for Awasthi's extension in service.