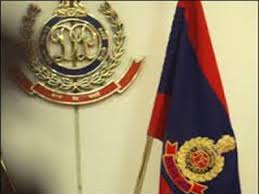 New Delhi (27.09.2021): In the first such instance, six out of the total 15 districts in Delhi will have women as Deputy Commissioners of Police. While the capital city has had three women DCPs so far, an order released by the Home Ministry, with the L-G's approval has confirmed three more postings.

Benita Mary Jaiker (IPS:2010:AGMUT) will soon run the South district as the DCP.
Esha Pandey (IPS:2010:AGMUT) will take charge as DCP Southeast district.
Shweta Chauhan (IPS:2010:AGMUT) will lead the Central District.
Usha Rangnani (IPS:2011:AGMUT) will be responsible for Northwest Delhi.
Urvija Goel (IPS:2011:AGMUT) is already posted as DCP West Delhi.
Priyanka Kashyap (IPS:2009:AGMUT) is DCP East Delhi.