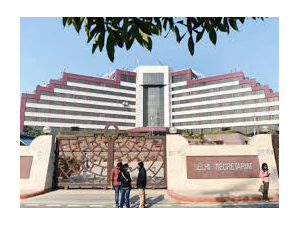 New Delhi (07.06.203): Petitions Committee of Delhi Assembly has summoned Delhi Chief Secretary (CS) Naresh Kumar (IAS: 1987: AGMUT), Divisional Commissioner Ashwani Kumar (IAS: 1992: AGMUT) and Ashish More (IAS: 2005: AGMUT) on various charges on Wednesday.
Former Secretary of the Services department has been summoned on charges of enabling the illegal transfer of Evacuee Land in north Delhi. In addition to the allegations against More, the CS and Divisional Commissioner have been summoned in connection with alleged irregularities in the functioning of OPD counters in government hospitals and old-age pension investigated by the committee previously.

Last year, according to the panel, five SDMs and an ADM were suspended over alleged land transfer fraud in Jhangola Village. More allegedly had used "the same method to transfer the same type of land in the same village", that is, Evacuee Property belonging to government, which was "illegally transferred" and people given Bhumidhari rights over it.

While being posted as District Magistrate, North, More decided appeals pertaining to the allegedly illegal land transfers. The files asked for by the committee in the matter were yet to be submitted despite the seven-day deadline already over.

Meanwhile YVVJ Rajasekhar (IAS: 2012: AGMUT), Special Secretary Vigilance was summoned on Tuesday, sought more time to respond to accusations of seeking monetary benefits for proceeding with routine appointments in Delhi government departments on compassionate grounds. He has been accused of allegedly subjecting a potential SC beneficiary to casteist remarks. Rajasekhar requested that the committee take a sworn affidavit from the complainant in the case making them liable to imprisonment for six months, a fine of up to Rs 1,000, or both, if their complaint was found to be false.