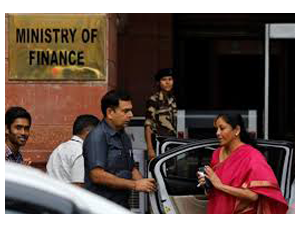 New Delhi (11.06.2021): From August 1, 2021, all ATM/debit cardholders will have to cough up a higher fee for using the cash-dispensing machines of banks other than their own and of White Label ATM Operators (WLAO) - the latter category is owned by private entities.

This follows the RBI acceding to a long-pending demand of banks and White Label ATM operators (WLAO) for a hike in interchange fee to enable them to meet their increasing cost of ATM deployment and maintenance.
Even though this RBI decision may help installation of more ATMs and allow consumers the ease of transactions, the RBI decision could be seen as coming at the wrong time because the Covid pandemic has not only swallowed the real income of people at large but has also rendered a lot of people unemployed.
The interchange fee is the fee recovered by banks owning ATMs from card-issuing banks for providing the ATM facility. And this has been raised from ₹15 to ₹17 per financial transaction and from ₹5 to ₹6 per non-financial transaction in all centres.
Since the hike in interchange fees may increase the cost of banks issuing ATM cards, the RBI has sought to compensate them by permitting them to increase the charge to ₹21 per transaction from ₹20 for every transaction over and above the free limit.
This increase will be effective from January 1, 2022.
Currently, one is entitled to five free transactions (inclusive of financial and non-financial transactions) every month from their own bank ATMs. In ATMs of other banks, one is allowed three free transactions in metro centres and five in non-metro centres.
Official statistics indicate that ATM additions decelerated to 2,815 in FY21 from 8,564 in FY20.
Currently, the number of ATMs across the country total 2.13 lakh (2.10 lakh.)