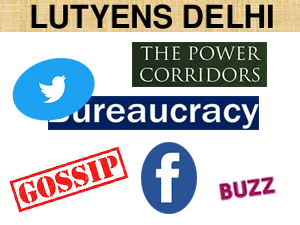 New Delhi (27.01.2022): The internal rift in the Congress party has surfaced again after party's senior leader Ghulam Nabi Azad was conferred Padma Bhushan award. Former union minister Jairam Ramesh tweeted harshly on Azad. Ramesh referred to former Bengal CM Buddhadeb Bhattacharjee's refusal to accept the Padma Bhushan, he tweeted, ''Right thing to do. He wants to be Azad (free) not Ghulam (a slave).'' This has led to a rally of support for Azad from Shashi Tharoor, Kapil Sibal, Manish Tewari, Anand Sharma and several others. Senior leader Shashi Tharoor congratulated the veteran Congress leader on being conferred with the Padma award. "Warm congratulations to Shri @ghulamnazad on his Padma Bhushan. It is good to be recognized for one's public service even by a government of the other side," his tweet read.
Another member of G-23, Kapil Sibal tweeted, "Ghulam Nabi Azad conferred Padam Bhushan. Congratulations bhaijan. Ironic that Congress doesn't need his services when the nation recognizes his contributions to public life."
Azad has been advocating sweeping organizational changes and a permanent accountable leadership, Ramesh has been staunch in his support of the Gandhi family. Thus the rift within the Congress has widened when all the political parties are engaged in assembly polls.