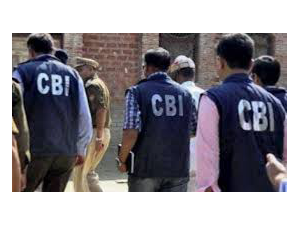 New Delhi (21.05.2022): The Premier investigating agency CBI on Saturday conducted searches at multiple locations in connection with its probe into the alleged bourse manipulation case against former National Stock Exchange CEO Chitra Ramkrishna. Reportedly, Sources the raids were conducted across Delhi, Gurgaon, Noida, Mumbai, Kolkata and Gandhinagar.

"The searches are being conducted at the premises associated with some stockbrokers who manipulated the co-location facility provided by the NSE in connivance with its officials," a CBI officer said.
The agency had last month filed a charge sheet against Chitra Ramkrishna, former CEO and MD of the National Stock Exchange (NSE), and former NSE COO Anand Subramanian in connection with its case.
The CBI's case pertains to charges of brokers being given preferential access to NSE's trading system in the form of a colocation facility, through which they bought "rack space" for their servers.