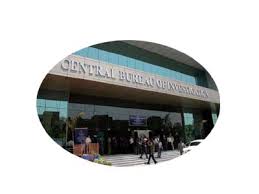 New Delhi (18.01.2021): The CBI has busted a railway contract racket in the Northeastern Frontier Railways (NFR), which has exposed the nexus between railway officials and contractors.

In line with its investigations, it has registered a case under relevant sections of IPC and PC Act against a senior railway officer, Chief Administrative Officer/Construction-II, NFR Maligaon (Assam) & others including a Deputy Chief Engineer, an Assistant Executive Engineer (AEN), a Director & an employee of a private company based at Guwahati, and a private person and unknown others.
The contractors were allegedly being favored in winning railway contracts, processing of their bills, and release of payments, etc in exchange for bribes.
It was alleged that the accused Director of the private company was in contact with the accused CAO in various on-going projects in the NFR region. It was also alleged that on the CAO demand, the Director through his employee delivered a bribe of Rs. one crore to the relative (private person) of the CAO at his residence in Dehradun.
The CBI said it disrupted the process of bribing by catching the alleged culprits red-handed.
As part of its investigation, the CBI also searched 21 locations including those in Delhi, Uttrakhand, Assam, Tripura, and West Bengal which led to the recovery of cash of Rs.54 lakh(approx.). An alleged bribe of Rs.60 lakh, which was earlier paid to the CAO, has also been recovered.
The CAO has been detained.