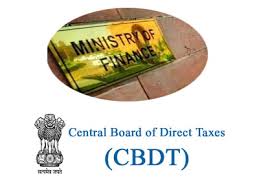 Senior IT officials are surprised over the 'unexplained' and 'inordinate-delay' in the appointment of members to the Central Board of Direct Taxes (CBDT). Reportedly, the proposal for the appointment of two members vice Akhilesh Ranjan (Retd IRS IT:1982) and Pranab Kumar Dash (Retd IRS IT:1984) has been awaiting ACC clearance for a couple of months.
It is also heard that the delay might have something to do with the chances of Amit Jain (IRS IT:1985) joining the membership race which is not yet over. Jain is currently Principal Chief Commissioner Income Tax (PCCIT) Gujarat holding the additional charge of DG (Investigation).
It may be underlined that Akhilesh Ranjan had opted for VRS in November 2019 in a mark of protest against the re-appointment of PC Mody (Retd IRS IT:1982) as Chairman on a contract basis. And PK Dash retired in April 2020.
Meanwhile, the post of another Member is set to fall vacant with the retirement of Seema Khorana Patra (IRS IT:1983) at the end of this month.
Senior IT officials point out that a few more vacancies will materialize in another three months including for the Chairman's post, thus creating a cascading effect down the line.
Some officials believe that the Department of Revenue may be assessing the prospects for Amit Jain's appointment as Member CBDT who has four months to retire against 12 months of residual service as eligibility for a Member's post. And that is something which may make things more complex. Yet this does not explain the inordinate delay in ascertaining full-strength to the Board.
(By Rakesh Ranjan)