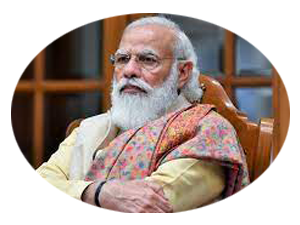 New Delhi (28.09.2022): PM Narendra Modi is likely to reshuffle his Cabinet, though it may not be done soon but will certainly happen.

Rumours of a reshuffle have been doing the rounds since the exit of Mukhtar Abbas Naqvi and RCP Singh from the Union Cabinet in June.
The Modi government and the BJP have already started contemplating whom to divest from the ministry, whom to give gubernatorial responsibility and whom to send to the organisation before the 2024 Lok Sabha elections.
According to sources, the PM has already started summoning performance reports of his ministers.
The government is planning a regional balance and inducting some youth faces into the Cabinet.
Some inductions in the organisations have already been made wherein Modi's key men have been given charge of different states and a few more will happen soon.
Also, PM Modi, who is looking to score a hat-trick in the 2024 Lok Sabha polls is getting his ministerial team battle ready.
Though Modi is not known to reshuffle his Council of Ministers frequently he keeps a close eye on his ministers' performance.
This apart, the BJP wants to ace the crucial elections that are lined up in major states like Gujarat, Himachal, MP, Rajasthan and Chhattisgarh in 2022 and 2023 just ahead of the 2024 Parliamentary polls.