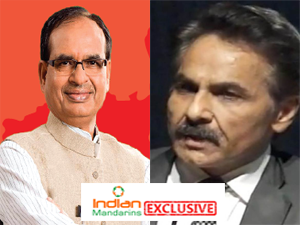 Bhopal (20.05.2023): Apparently with Assembly elections in mind, Iqbal Singh Bains (IAS: 1985: MP) been given another extension for six months from June 1 to November 30, 2023. He has become the first Chief Secretary of Madhya Pradesh to get two consecutive extensions post-retirement.

Bains was originally due for retirement in November 2022. However, Chief Minister Shivraj Singh Chouhan gave him the first extension of six months from December 1, 2022 to May 31, 2023. On May 6, Chief Minister Shivraj Singh Chouhan government again wrote to the Union Government requesting for another extension for Bains.
DoPT approved the MP government's request and accorded Bains a second extension. The Chouhan government is due to face Assembly elections in November 2023.
ALSO READ: