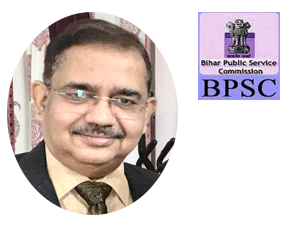 Patna (04.08.2022): Atul Prasad (Retd IAS:1987:BH) has been appointed Chairman of the Bihar Public Service Commission (BPSC) with immediate effect. He superannuated as Bihar's Development Commissioner in February 2022.
Prasad succeeds his IAS batchmate, Rajneesh Kumar Mahajan, as the Chair of BPSC.
Prasad takes charge of the Constitutional body when it is under attack for the scandalous leakage of question papers of the preliminary test of the state services examination, which had to be postponed at the last moment in May this year. New dates of the exams, at which over six lakh applicants appear, are yet to be announced.
The Nitish Kumar government is desperate to bring the affairs at BPSC in order, and this seems to be the reason why Prasad, who has an unblemished record in the IAS, was requested by the state to assume the top post.
As Principal Secretary of State's Social Welfare Department, Prasad had ordered a social audit into the working of women's shelter homes in Bihar. The findings of the survey, conducted by Tata Institute of Social Sciences (TISS) on the officer's request, led to the conviction of the mastermind and several others in the scandal, while the department's minister Manju Verma was arrested and had to resign.
Prasad's efforts were lauded all around, and the Bihar model of shelter homes, executed deftly by him, was appreciated across the country, winning accolades from the highest judiciary.
Later, as Additional Chief Secretary, Social Welfare, Prasad traveled the extra mile to stop corruption in internal transfers and postings.
As a young officer, Prasad served as the district collector of Kishanganj and Sahebganj, tenures that are still recalled as exemplary.
He was also the divisional commissioner of Bhagalpur, Saran, and Tirhut. As the head of the Tirhut Division, he brought down the pendency of cases in the Commissioner's court to zero from several thousand, creating a record.
As the CEO of the National Trust for the Welfare of Persons with Autism, Cerebral Palsy, Mental Retardation and Multiple Disabilities, the IAS officer introduced sweeping reforms that continue to provide succour to the Divyangs even today. He steered the National Trust from 2007 to 2012 while on central deputation.
In united Bihar, Prasad, as Managing Director of Bihar State Tourism Development Corporation, locked horns with the then Congress minister Chandrashekhar Dubey, and the politician was forced to give up the misuse of state's resources that he was indulging in.