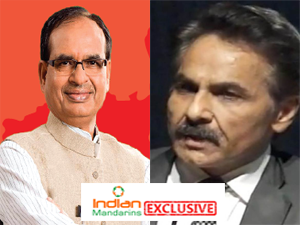 New Delhi (01.12.2022): Fulfilling CM Shivraj Singh Chouhan's wish the Centre finally consented to his request seeking an extension in service of the incumbent Chief Secretary Iqbal Singh Bains (IAS:1985:MP) who was scheduled to retire today (30.11.2022). Having secured a fresh lease of career Bains will continue as CS of the state for another six months beginning December 01, 2022. He will remain on the turf till 31.05.2023. The development comes at a time when the state is headed for Assembly polls in November 2023.

In crucial quarters Bains' extension is seen as an end to the speculations over a change of the incumbent dispensation in the state.
It may be underlined that Chief Minister Shivraj Singh Chauhan had written a letter to the New Delhi dispensation on November 09, 2022 seeking an extension to Bains's tenure in service.
ALSO READ: