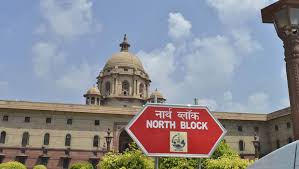 New Delhi (09.12.2022): Around 10 lakh posts are vacant under various categories in various departments of the central government as on March 1, 2021, as per the annual report of the Department of Expenditure.
The number of vacant posts under various ministries and departments in Group A, B and C are 23,584, 1,18,807 and 8,36,936, respectively aggregate of which comes to 9,79,327. Staff Selection Commission (SSC) and UPSC have recommended 1,74,894 and 24,256 candidates, respectively, in Group 'A', 'B' and 'C' services in the last five years. Eligible Officers in the grade of Assistant Section Officer, Section Officer, Under Secretary, Deputy Secretary, Director, Joint Secretary-in-situ have been promoted, against available vacancies, except where the matter is sub-judice.
Union Minister Jitendra Singh said that the Rozgar Melas being organized by the Government are expected to act as a catalyst in further employment generation and provide meaningful opportunities to the Youth for their empowerment and participation in National Development directly.