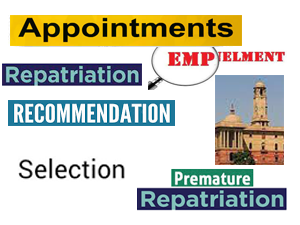 New Delhi (29.03.2023): Notifications of appointments and recommendations issued on Wednesday are as follows:
Sanjay Kumar (ED, GAIL) was selected by PESB for the post of Director (Marketing) in GAIL (India) Limited. Presently, he is MD, IGL.
K. N. Raghavan (IRS C&IT:1990) was prematurely repatriated to his cadre on grounds of availing promotion in the cadre. Currently, he is working as Executive Director, Rubber Board, Kottayam under the Ministry of Commerce.