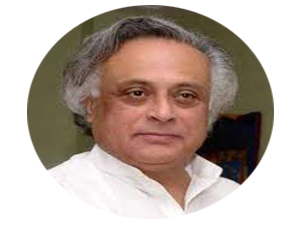 New Delhi (21.06.2022): What does Congress want to achieve by replacing Randeep Singh Surjewala with Jairam Ramesh as in charge of the communication department? Has the party given up on North Indian voters and wants to focus on South India with Ramesh being from Karnataka where elections are due next year.

The Congress miserably fails to counter BJP narratives on many occasions. Will change in the media team including in-charge make any difference as Ramesh is considered to be an intellectual with no dearth of ideas? Will he be able to counter the BJP and be able to catch the imagination of the people of the country favoring the Congress? Politics in India is not only being fought on the ground but also in the virtual world, so Ramesh could be a good choice but breaking the influence of the BJP in North India may prove to be a big challenge for him.
Elections are approaching fast and the strategies made by Ramesh for media management will certainly set the future course of the Congress. But certainly, the task is arduous for Ramesh as media chief and delivery will matter.