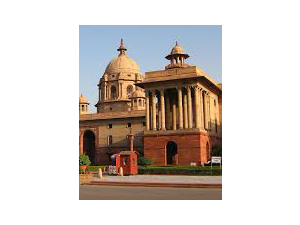 New Delhi( 09:12.2021): The issue of Ken-Betwa inter-linking of rivers project, which had been lingering for a long time for taking credit between Madhya Pardesh chief minister Shiv Raj Singh Chouhan and the then concerned minister Uma Bharati, has got the Union cabinet nod to implement it just ahead of Uttar Pradesh Assembly elections.

The total cost of Ken-Betwa link project has been assessed at Rs.44,605 crore at 2020-21 price levels providing annual irrigation of 10.62 lakh ha, drinking water supply to a population of about 62 lakhs and also generating 103 MW of hydropower and 27 MW solar power. The Project is proposed to be implemented in 8 years with state-of-the-art technology.
The Project will be of immense benefit to the water-starved Bundelkhand region, spread across the states of MP and UP. This project will provide benefits to districts of Panna, Tikamgarh, Chhatarpur, Sagar, Damoh, Datia, Vidisha, Shivpuri and Raisen of Madhya Pradesh and Banda, Mahoba, Jhansi and Lalitpur of Uttar Pradesh.