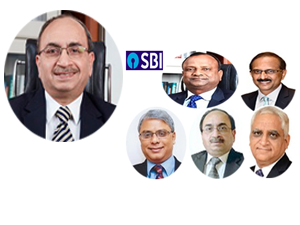 The Appointment Committee of the Cabinet is expected to ratify the appointment of Dinesh Kumar Khara (MD, SBI) whom the Banks Board Bureau (BBB) had recommended for the post of SBI Chairman on August 28.

Subject to ACC approval Khara will replace SBI Chairman Rajnish Kumar, whose three-year term comes to an end on October 7.
Presently, Khara is the Managing Director of GB & S wing of State Bank of India. He holds a Board level position in the Bank supervising the businesses of non-banking subsidiaries of the Bank.
ALSO READ:

BBB suggests Khara for SBI chairman post
SBI Chairman: Rumours of extension amid four MDs to be interviewed this week