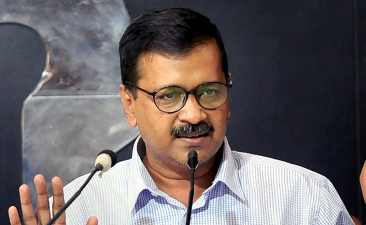 New Delhi (07.12.2022): AAP has won 134 seats out of 250 in Municipal Corporation of Delhi (MCD) election ending the 15-year-old BJP rule in the corporation with the party getting 104 seats while the Congress failed to cross even the double digit mark by winning just nine seats.

AAP now has control over the Assembly and Municipal Corporation in Delhi. The party has always been complaining that due to MCD being with the BJP, development benefits were failing to percolate down to the common people and the BJP was accusing AAP of choking its funds to MCD.

But the results have made it clear that Delhi CM Arvind Kejriwal is the only leader as far as Delhi is concerned. For the Delhi BJP, there is no one in the party to challenge AAP. The state BJP leadership failed to pose any challenge to AAP and it was the traditional vote bank of the BJP that remained intact with the party. However, the result is not as per standard of AAP which has been decimating its rival. It clean sweeps elections. It had swept Delhi Assembly elections twice and so has been the case with Punjab.

But in Delhi, the BJP posed a good challenge even after 15 years of anti-incumbency which might have benefited due to recent videos against Satyendra Jain, CBI raids against Manish Sisodia, MCD delimitations and postponement of elections due to unification. But JJ cluster, minority votes and unauthorized colony votes remained intact with AAP despite many allegations on its leaders. So it is the time for the BJP and Congress for introspection.