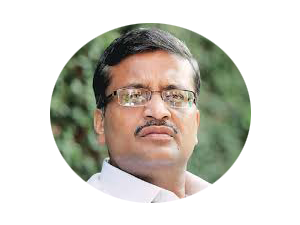 New Delhi (25.10.2021): Ashok Khemka (IAS: 1991: HY), who is always in news for frequent transferrs, is yet again transferred. This is Khemka's 54th transfer in 29 years in the civil services when the Haryana government transferred him as Principal Secretary, for Haryana Science and Technology Department and the Fisheries department.
Khemka was serving as the Principal Secretary of Archives, Archaeology and Museum. He was transferred to his current profile hardly 11 months back. The Haryana government did not mention any reasons behind Khemka's latest transfer orders.
Khemka has often raised issues on the protection of hilly areas in the state which didn't go down well with many quarters. Khemka had also suggested that the government ban construction and mining activities in the Aravalli hill area.