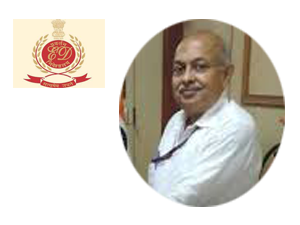 New Delhi (14.11.2020) As Indianmandarins had reported twice earlier (Report dated 16.07.2020 and Report dated 06.11.2020) Sanjay Kumar Mishra (IRS IT:1984), the incumbent Director of Enforcement Directorate, gets a one-year extension in tenure beyond 18.11.2020 albeit in a different way. His tenure was supposed to end on 18.11.2020.
Setting aside speculations about various other names as next ED Chief the NaMo administration exhibited its craftsmanship while giving a fresh lease of service terms to Mishra's tenure.
The order issued by the Department of Revenue on Friday states that "The President of India is pleased to approve the modification in the earlier order dated 19 November 2020 appointing Shri Sanjay Kumar Mishra, IRS (IT:84006), as Director of Enforcement in the Enforcement Directorate......" .
Further, the modified order categorically mentions that Mishra's appointment as ED Chief would be for a period of three years from the date of assumption of charge of the post or until further orders whichever is earlier. Meaning hereby Mishra would continue as ED Chief upto 18.11.2021.
In fact, an extension to Director ED would have necessitated a complex process of amendment of CVC Act (Section 25) which does not provide for any scope for extension beyond two years fixed tenure. It may have invited legal issues and might have been challenged in the court of law.
Experts say that "Modification" in the previous order approved by the President of India may be termed a classic case of NaMo administration's craftsmanship in personnel management.
ALSO READ:
Extension to ED Chief or Jain as a new incumbent?
(Reported dated 06.11.2020)

Two IRS officers playing a key role, both tipped for extension

(Report dated 16.06.2020)