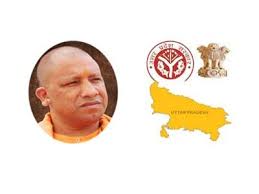 New Delhi (21.07.2021): After a major reshuffle in the Union council of ministers by Prime Minister Narendra Modi, a minor rejig is likely in the Uttar Pradesh government with the induction of 4-5 new ministers and changes in the departments of some of the existing ministers in the Yogi government. This will be an attempt to strike caste and regional balance in the government ahead of the 2022 Assembly polls.
Four names were also discussed for Legislative Council seats and the name of former Congress leader and Union minister Jitin Prasada for Legislative Council has been given go-ahead by the central leadership of the BJP. Three more are also decided looking at the Assembly election. The expansion in the Yogi government is most likely to take place by the end of this week.
State BJP president Swatantra Dev Singh and general secretary (organization) Sunil Bansal already visited Delhi to discuss the matter with the central leadership. Names have already been finalized in the meeting with the central leadership in the presence of these leaders. There are 53 ministers in the Yogi government which can be taken up to 60 but it is likely that 4-5 new names may be inducted. Both the organization and the government are involved in the entire exercise.