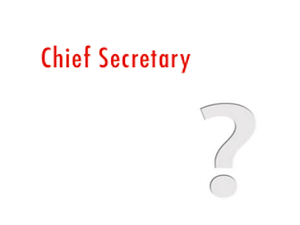 New Delhi (08.10.2021): Following the empanelment of Uttar Pradesh Chief Secretary Rajendra Kumar Tiwari's (IAS:1985:UP) for holding Secretary rank post in Government of India a section of senior bureaucrats at Centre speculate that Durga Shanker Mishra (IAS:1984:UP) may be picked as next Chief Secretary of the state ahead of his retirement on 31 December 2021.
To many others it may not sound convincing yet in dozens of cases, across states, officers were drafted as chief secretary ahead of their retirement in a month or two. A fresh example is of Sameer Sharma (IAS:1985:AP), scheduled to retire in November this year, repatriated from Centre and AP Govt on September 11 announced him as next chief secretary.
It may be underlined that having held a record tenure of over seven years in the Ministry of Urban Development as Joint Secretary, Additional Secretary, and Secretary Mishra, like any other career bureaucrat, aspires for becoming Chief Secretary in the state.
One may recall that Mishra's name did rounds for UP CS post after Yogi Adityanath became CM of the state. Who knows what didn't realize then, can turn out to be a reality now.