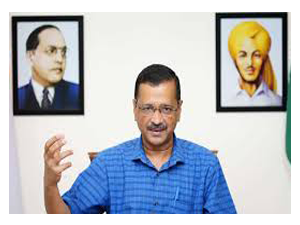 New Delhi (26.11.2022): Every political decision has some meaning, and so is the use of the voice of Dy CM of Delhi Manish Sisodia in the canvassing of Delhi MCD elections in place of CM Arvind Kejriwal. The Delhi CM, who wields power from Delhi up to Punjab, is banking on him. What does it mean? Is he afraid of many more skeletons coming out of the cupboard post-Delhi polls?

There are many theories doing the rounds like instead of remotely controlling Punjab, he may take the reins directly.
Grapevine is also abuzz that he wants to repose faith in Sisodia despite allegations against him. The other is that Kejriwal wants to stand clear of any mess by forcing Sisodia to deal with them.