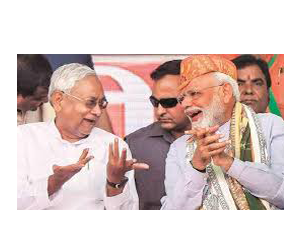 Even as the BJP has successfully cajoled and persuaded Nitish Kumar to remain the CM in Bihar by offering him 'full independence' as before, it's not yet clear what Prince Tejeshwi would do because, in the absence of power, his flock may break ranks and split.
Bihar's election results 2020 represent a watershed.
The difference of 15 seats between the NDA and Mahagathbandhan was due to the Congress failing to repeat its performance, forget about improving upon its last performance. Clearly, Congress is set into a trajectory of long-term decline and maybe eventual death.
Reading the writings on the wall, Nitish desperately tried to earn sympathy by announcing that this was his last election. But it didn't work the intended magic and JDU had to swallow a loss of pride in view of the much-dwindled number of won seats compared to the previous election.
And Prince Tejaswi's MY+ formula came a cropper.
Now, the spotlight has shifted to the BJP which has come up with a spectacular show. The question is whether the BJP will be able to hold the ground on its own in case Nitish does what he is good at.
In the given scenario, the BJP may not insist on more cabinet berths being the senior partner but it may devise a sophisticated way to keep running its agenda.
Some people argue that the BJP may not precipitate a crisis in its alliance with JDU because it doesn't have a leader of the stature of Nitish Kumar. But that does not sound convincing because of the presence of several competent leaders like state party president, Dr. Sanjay Jaiswal, union minister of state for home Nityanand Rai, and others.
After its painful relations with Shiv Sena and SAD, the BJP is not willing to take chances and may do everything to keep Nitish in good humor.