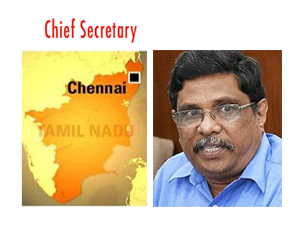 New Delhi (23.01.2021): Hans Raj Verma, Vikram Kapur, TV Somanathan, and Atulya Mishra are said to have emerged as the frontline contenders for the post of Tamil Nadu CS.
Following an understanding between the central and state government, it has been decided to let the incumbent CS, K Shanmugam, retire.
Shanmugam had already been given two extensions and there were a lot of murmurings in the administration over the possibility of his getting another extension in view of the upcoming assembly election as reported earlier by Indianmandarins.
There are more than a dozen ACS officers in the state. The continuation of Shanmugam would have translated into denying legitimate career posts to many down the line on top of what has already happened because of a total of a year extension he has already received in two tranches of six months each.