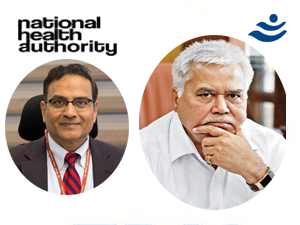 New Delhi (31.01.2023): The two years long tenure of former TRAI Chairman Ram Sewak Sharma (Retd IAS:1978:JH) as Chief Executive Officer (CEO) of the National Health Authority (NHA) ends today.
A section of senior bureaucrats is curiously speculating about an extension to Sharma or a fresh appointment.

It may be underlined that RS Sharma was on January 28, 2021 re-appointed as CEO, NHM vice Indu Bhushan in the rank and pay of Secretary to the Govt of India on a contract basis for a period of two years ending 31.01.2023.