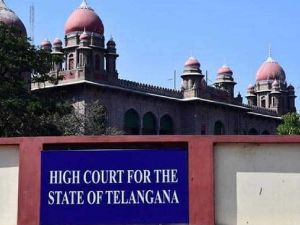 Hyderabad (16.11.2023): The Telangana High Court has decided to hear petitions regularly from November 20 onwards to end the long-pending litigations pertaining to allotment of cadre to IAS and IPS officers to the Telangana and Andhra Pradesh states during the reorganisation of the erstwhile united Andhra Pradesh.

The court said that batch petitions will be heard daily at 3.30 pm from November 20 onwards till the conclusion of the hearing in these cases. The Centre filed the batch of writ petitions before the HC aggrieved by the orders of the Central Administrative Tribunal (CAT), Hyderabad Bench, altering the allocation of the 13 IAS and IPS officers.
Narasimha Sharma, additional solicitor-general of India, on behalf of the DoPT, submitted that out of the batch petitions pertaining to 10 IAS and 3 IPS officers, six petitions were covered by the Somesh Kumar case, in which High Court had set aside the CAT orders. He submitted that cases relating to G Anantha Ram, Shamsher Singh Rawat, Ronald Rose, Amarapali Katta and Anjani Kumar would be covered by the orders issued in the case of Somesh Kumar.
Sharma also submitted that G Anantha Ram and Shamsher Singh Rawat were allocated to AP cadre and are working in Andhra Pradesh since 2014, though the CAT had allocated them to Telangana cadre.
In its oral observations, the court said that it was inclined to uphold the guidelines formulated by the Advisory Committee and approved by the Central government for the allocation of AIS officers in view of the fact that the other division bench of the Telangana High Court had already upheld the guidelines and set aside the orders of the CAT. However, the officers will be provided an opportunity to submit a fresh representation to the Central government.