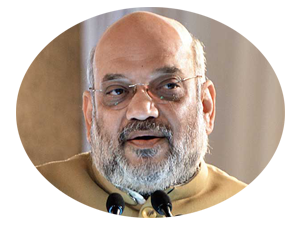 Hyderabad (05.06.2023): In an interesting development, Union home minister Amit Shah recently met Telugu Desham Party president Chandrababu Naidu after five long years. The TDP walked out of the BJP-led National Democratic Alliance in 2029 accusing it of having been unjust to Andhra Pradesh after it was bifurcated.

The TDP first launched 'fight for justice' and also brought a no-confidence motion against the NDA government. He also made some personal attack on the PM. Shah, in response, called Naidu a "u-turn CM" and declared that doors of the NDA are permanently closed for TDP.
After TDP's unprecedented debacle in the 2019 elections, Naidu has been willing to return to the NDA. Nonetheless, there had been no response from either Shah or Modi until the developments last night. Why did Shah agree to meet Naidu now?
Reportedly after the BJP tasted bitter defeat at the hands of the Congress in Karnataka, there has been talks that all is not well for the BJP in neighbouring Telangana. Factional fight between Etela Rajender and Bandi Sanjay is a matter of concern for the BJP. Leaders like Ponguleti Srinivas Reddy and Jupally Krishna Rao are refusing to join the BJP, despite Rajender's overtures, was indication that the wave is not in favour of BJP. So the BJP is looking for partners as it is losing its foothold in the south and it is desperately looking for partners.