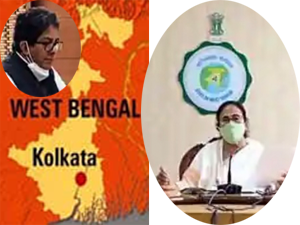 New Delhi (08.01.2022): The Apex Court set aside an October 2021 order of the Calcutta High Court, which quashed a ruling of the Central Administrative Tribunal in Delhi related to a case filed by former West Bengal chief secretary Alapan Bandopadhyay, and ruled that remarks made by HC were 'wholly unnecessary'. The top court's order came on a plea by the central government, which also flagged some of the comments by the High Court in its October 29 ruling.

The SC held that the High Court order, which quashed the tribunal's order transferring the case from Kolkata to Delhi, was "passed without jurisdiction" and was "ab initio void (legally void from inception)". It also expunged some statements made by the High Court against the tribunal and said these "were unwarranted, uncalled for and avoidable being sharp reaction on unfounded assumptions".

The issue is related to disciplinary proceedings against Bandopadhyay after he skipped a cyclone review meeting chaired by Prime Minister Narendra Modi in West Bengal's Medinipur district on May 28, 2021. He was issued a show-cause notice and directed to report before the Centre on May 31, the day of his retirement. Bandopadhyay challenged the disciplinary proceedings against him at the Kolkata High Court.