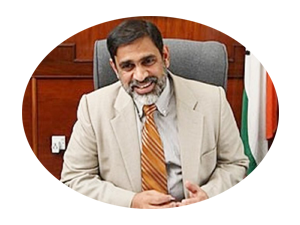 New Delhi (17.09.2023): The two years long tenure of a senior Diplomat has apparently ended today with his refusal to accept the extension accorded to him for two weeks ending 30.09.2023.
The Kerala Government had extended the tenure of Ambassador Venu Rajamony as Officer on Special Duty to Government of Kerala (External Cooperation) for two weeks (w.e.f. 17.09.2023) ending 30 September.
In his letter addressed to the Government of Kerala (Kerala House, 03- Jantar Mantar Road, New Delhi) Rajamony sought permission to discontinue his service as OSD (EC) w.e.f. 17.09.2023.
Rajamony apprehended that he might have been given extension to complete an official matter which no longer existed ceasing the need for continuation in the position merely for another two weeks.
It may be underlined that the Govt of Kerala had roped in Rajamony September 2021 as OSD (EC) for promoting external cooperation wherein he played key role in bringing students back from Ukraine, commencement of direct flights between Kochi and Ho Chi Minh City of Vietnam. He also facilitated CM's meeting with the diplomats of foreign countries and CM's visit to Norway, UK, the US and Cuba.
It may be underlined that in his 34 years long career as Diplomat Rajamony worked as Consul General of India in Dubai; Joint Secretary (Multilateral Institutions) responsible for the World Bank and ADB assistance to Kerala. He also served at Raisina Hills as Press Secretary to President Pranab Mukherjee in the Rashtrapati Bhavan and as Ambassador of India to the Netherlands.