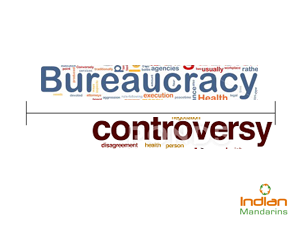 Bengaluru (28.02.2023): The bitter public spat between IPS officer D Roopa and IAS officer Rohini Sindhuri in Karnataka may appear in its celluloid avatar as two Kannada directors have approached the Karnataka Film Chamber of Commerce (KFCC) to register titles of movies purportedly based on the plot.

Producer Praveen Shetty has come up with two titles… one of them is Rohini IAS and director Nithyananda Prabhu has approached the KFCC to register the title R vs R. Both have filed applications but we will bring the issue before the committee before taking a decision.
Roopa leveled 19 allegations, including corruption charges, against Sindhuri. Later, Sindhuri and Rohini both filed complaints before Karnataka chief secretary Vandita Sharma. Rohini also approached the court which issued a temporary injunction against 59 media organisations and IPS officer Roopa from publishing and broadcasting defamatory content about Rohini. The state government transferred both officers without giving any postings.