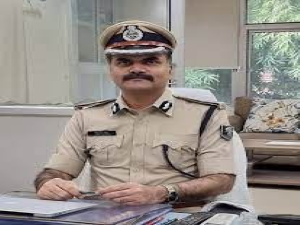 Patna (28.02.2023): Finally Vikas Vaibhav (IPS: 2003: BH) was on Monday transferred from the home guards and fire services department over a week after his spat with his superior in the department. He has been asked to 'wait for the posting' at the state police headquarters till further order.

Along with Vaibhav, another officer and DIG Vinod Kumar (IPS: 2009: BH) has also been transferred from the home guards and fire services wing, and has been asked to wait for posting at the police headquarters.
With this transfer, Vaibhav would now not have to report directly to Shobha Ahotkar, who is the director general-cum-commandant general (home guards & fire services) heads of the wing. Earlier, Vaibhav, in a letter to the state government, had alleged threat to his life at the hands of his department's DG Ahotkar, and also pleaded that he be "freed from the control of Ahotkar" and posted in some other equivalent capacity, even if temporarily, for his own safety and also of his family that is "innocent" and has nothing to do with the happenings in his department, involving him and his immediate senior.