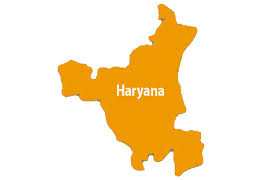 Haryana CM Manohar Lal has turned down the resignation of Rani Nagar (IAS:2014: HY) recommending to the Central government to change her cadre to her home state Uttar Pradesh.
Union Minister of State for Social Justice and Empowerment Krishan Pal Gurjar tweeted: "efforts made to give justice to daughter Rani Nagar have borne fruit". Nagar resigned on May 4 citing "personal safety on government duty" as the reason for the drastic step.
Rani Nagar, 35, held charge of a director in the Haryana Archives Department and that of an additional director in the Social Justice and Empowerment ministry in Haryana. She had sent her resignation to CS Keshni Anand Arora requesting her to forward it to the competent authority.
Nagar had come into the limelight in June 2018, when she had accused an additional chief secretary-level bureaucrat of harassing her. The state government had conducted an inquiry into the allegations, but the charges did not hold against the officer.
Congress termed Nagar's resignation shocking, asking Chief Minister Khattar if it was not a "proof of his failure". Many opposition leaders including those from the Gurjar community, to which the IAS officer belongs, had slammed the Haryana government.