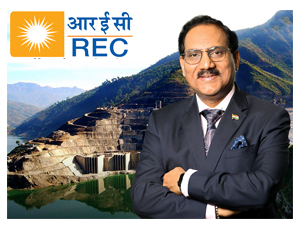 Gurugram (16.09.2023): REC Limited has sanctioned Rs 6,075 crore to Greenko for erection of 1440 MW Standalone Pumped Storage Project. The country's premier NBFC-IFC is also in advanced discussions with Greenko and is poised to extend financial support for multiple clean energy projects.

CEA's National Electricity Plan estimates an overall Renewable installed capacity growth of around 4 times by FY2032 (~7 times under Solar, ~5.5 times under PSP, ~3 times under Wind) from FY2022 levels. These projections coupled with global thrust & national commitments under Renewables will not just present a business opportunity for REC but will also allow the company to contribute to nation building by leading the green financing vertical.

Previously, REC hosted the Green Finance Summit in July 2023 on the side lines of G20, where one-on-one discussions with RE developers were conducted, leading to the successful signing of Memorandums of Understanding (MoUs) amounting to a total of around Rs. 2.86 lakh Crore. These milestone agreements reflect REC's pivotal role in facilitating green financing solutions and cement its position as a key financing partner for India's transition to sustainable and clean energy.