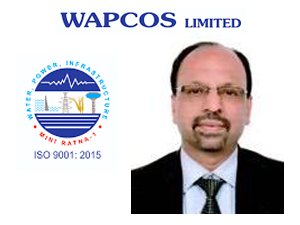 New Delhi (07.10.2021): Rajni Kant Agrawal is the new CMD of WAPCOS and its subsidiary NPCC. He took over his new responsibility on October 4.

The PESB had selected him for the job on July 2, 2021, to replace RK Gupta, who had completed his extended tenure on 30/09/2020 and the post was vacant since 01.10.2020.
Agarwal is a civil engineer who did his BTech from Pilani and MTech(water resources) from IIT-D. Besides holding an MBA in marketing, he has earned 30 years of experience in the irrigation, water resources, power, and infrastructure sector in India and abroad.
For the past 12 years, Agrawal held senior positions and has excellent exposure to business development, projects implementation, financial management, human resource development, and brand building in WAPCOS.
ALSO READ: