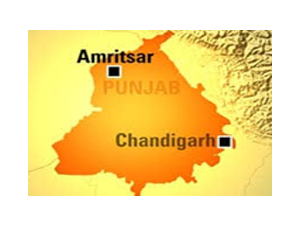 Chandigarh (04.09.2022): The AAP Government in Punjab by appointing the incumbent State DGP Viresh Kumar Bhawra (IPS: 1987: PB) as Chairman of Punjab Police Housing Corporation (PPHC) has put an end to the speculation over the continuation of senior IPS officer Gaurav Yadav (IPS: 1992: PB) as the officiating DGP.

The AAP Govt has made it clear that Gaurav Yadav remains its first and final choice as State DGP.
It may be recalled that Gaurav Yadav was entrusted with the additional charge of Punjab DGP as an ad-hoc arrangement after Bhawra on 03.04.2022 proceeded on a five-month leave that ended 04.09.2022.
Before applying for leave, Bhawra had also sought a central deputation.
The government order says that Yadav will continue to hold the additional charge of the post of DGP till further.