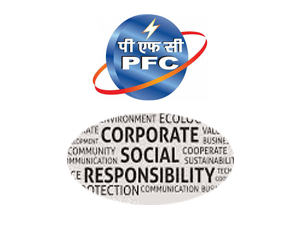 New Delhi (28.05.2023): Power Finance Corporation (PFC) clocked the highest PAT (profit after tax) with a 13 per cent increase from Rs 18,768 crore in FY22 to Rs 21,179 crore in FY'23.'' As on March 31, 2023, the consolidated net worth of company increased to Rs 1,11,981 crore from Rs 96,275 crore as on March 31, 2022.

Consolidated loan asset book grew by 13 per cent to Rs 8,57,500 crore in FY23 over Rs 7,58,496 crore in FY22. In FY23, PFC Group has collectively sanctioned Rs 1,05,566 crore and disbursed Rs 32,909 crore under Late Payment Surcharge (LPS) rules.
The government launched LPS in June 2022 to reduce the mounting dues of discoms (power distribution companies) and in less than a year of its introduction, the outstanding dues of discoms to gencos (power generating companies) have reduced by more than 40 per cent.
PFC chairman and managing director R S Dhillon said ''The power sector is displaying signs of improvement. AT&C losses have reduced from 19.90 per cent in FY20 to 16.50 per cent in FY22. These improvements can be attributed to the release of outstanding subsidies, clearance of government department dues, and the timely issuance of tariff orders.''
PFC Director Finance Parminder Chopra said ''We surpassed our own records in FY23. This outstanding achievement is a testament to our unwavering commitment to excellence and it sets a solid foundation for our future endeavours.''
PFC has posted a 42.66 per cent jump in its consolidated net profit at Rs 6,128.63 crore during March FY23 quarter, helped by higher income. It had clocked Rs 4,295.90 crore net profit from ''continuing and discontinued operations'' in January-March quarter of preceding financial year (FY) 2021-22, the company said in a regulatory filing on Saturday. Total income increased to Rs 20,074.11 crore from Rs 18,873.55 crore in the year-ago quarter, registering a year-on-year (y-o-y) rise of 6 per cent.
The Net NPA ratio reached its lowest levels in the last 6 years, almost touching 1%. The Net NPA ratio for FY'23 stood at 1.07%, a decrease of 69 basis points from 1.76% in FY'22. In FY 23, PFC has sanctioned Rs.47,906 cr. and disbursed Rs.16,764 cr. to Discoms for clearance of dues under the Late Payment Surcharge (LPS) Rules. To facilitate future business growth, PFC has signed MoUs worth over Rs.90,000 cr. with various state agencies in FY 22-23.