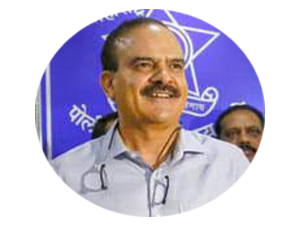 New Delhi (27.01.2022): With two summons avoided, Maharashtra's Anti-Corruption Bureau issued a third summon to former Mumbai Police Commissioner Param Bir Singh. The ACB has asked Singh to appear before it at its office in Worli, Mumbai, on February 2, 2022, at 12.30 pm. The summon has been issued in connection to a complaint filed by police inspector Anup Dange to the chief minister and the home department on February 2, 2021, alleging that Singh had sought money for not initiating departmental action against him.

Param Bir Singh's reply filed by his advocates for the second summons stated that he was not in Maharashtra but in Chandigarh. It also mentioned that he was unable to appear before the ACB due to the third wave of the Covid-19 pandemic. With this, he sought a three-week time to appear before the ACB. Singh had also requested that the ACB should give him a questionnaire.
ACB's third summons to Singh asks him to be present at the ACB office in Worli, Mumbai, on February 2. However, no questionnaire has been given to him.