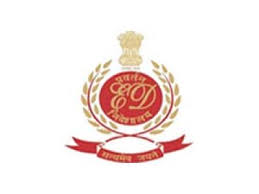 New Delhi (04.03.2021): Open-source intelligence (OSINT) reports indicate that the name of the Hyderabad-based company that the Income Tax department raided on February 24 for the evasion of ₹400 crores of tax money is MSN Pharma.

Among the promoters and owners of the company is Telangana Rashtra Samithi leader Manne Goverdhan Reddy from Khairatabad. But the chairman and founder of the company is M Satyanarayana Reddy, a professional, after whose initials the company is named.
The raids were reportedly conducted by 20 teams comprising IT officials from Hyderabad, Delhi, Chennai, and Bengaluru on the residences of Goverdhan Reddy, the company's head office in Sanathnagar and a unit office located at Bachupally.
The CBDT authorities said the pharmaceutical group is engaged in the business of manufacturing of intermediates, active pharmaceutical ingredients (APIs), and formulations, and the majority of its products are exported to European countries and the USA.