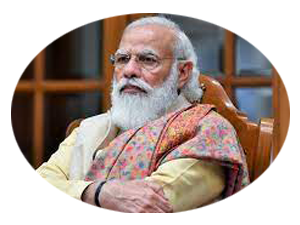 New Delhi (17.09.2022): Prime Minister Narendra Modi, who turned 72 on Saturday, received innumerable birthday wishes from politicians, dignitaries as well as his well-wishers.

Numerous events were organised to mark the joyous occasion on September 17 across the country.
The Central Secretariat Service Officers too decided to celebrate the PM's birthday uniquely. Manmohan Verma, General secretary of CSS Forum (an umbrella association of 12k CSS officers) in his appeal to all CSS Officers requested to start "Jansewa Abhiyan" from September 17 i.e. PM Modi's birthday till October 1, 2022, which is being celebrated as CSS day.
The special 'Jansewa Abhiyan' will focus on immediate action on public grievances and ensure zero pendency of office work.
Verma appealed to all CSS officers to focus on zero pendency status till the culmination of the campaign, maximum official work in Rajbhasha Hindi, immediate action on public grievances, and RTIs and provide innovative suggestions towards making of a New India.
The appeal of the CSS forum is in line with the recent instruction of the Department of Administrative Reforms and Public Grievances (DARPG) for prompt disposal of pending public grievances.
CSS officers are considered as a backbone of the Central Government and are entrusted with the responsibility of formulation of policies of the Central Government and ensuring their proper implementation by coordinating with concerned agencies.
This special 'Jansewa Abhiyan' by CSS Officers is a clear indication of their leading role in government which shows their sense of responsibility and dedication to the government.