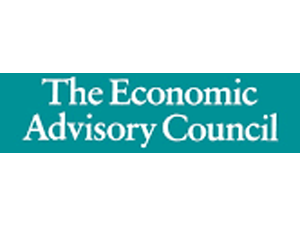 New Delhi (22.06.2021): The new TN Administration of CM MK Stalin is seen by the national NDA administration as trying to be one up on PM Narendra Modi in its decision to constitute a CM's Economic Advisory Council made up of Nobel laureate Esther Duflo of the Massachusetts Institute of Technology (MIT), former Reserve Bank Governor Raghuram Rajan, former Chief Economic Advisor to the Centre, Aravind Subramanian, Development Economist Jean Dreze, and former Union Finance Secretary S. Narayan.
Readers may recall that Rajan and Subramanian were earlier associated with the central government, though as legatees of the UPA administration.
Of course, the purpose of the council is to advise the CM on the measures to be taken to revitalize the state economy and ensuring that benefits of economic growth reach every segment of society.
However, in the process of choosing the path of being one up on the central government, Stalin is seen to have abandoned the old Dravidian philosophy of keeping the 'Brahmans' out of the top decision-making process as well as keeping their presence in the state administration to the minimal through a highly discriminatory policy against them in education and government jobs.
From the days of the DMK joining the first NDA administration of Atal Behari Vajpayee, the rabidly Dravidian party has been slowly and steadily trying to distance itself from its aged and decrepit ideology based on hating Brahmans and the Hindus in general.
So Stalin's move to get back Brahmans on the DMK bandwagon - through the induction of Rajan and Subramanian - could be a clever ploy to steal the BJP's chief instrument even before the national party comes into a position to challenge its hegemony in TN politics.
Given the rising wave of religiosity among Tamil Hindus in view of the Islamo-Missionary's highly discriminatory attitude towards converts and highly negative propaganda, Stalin is seen trying to build a new narrative to retain the family hegemony in TN politics.
(By MK Shukla & Rakesh Ranjan)