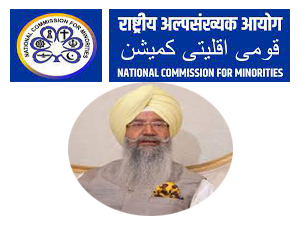 New Delhi (23.06.2022): National Commission for Minorities chairperson Iqbal Singh Lalpura, a former IPS officer, has sent a legal notice to Punjab Chief Minister Bhagwant Singh Mann and Delhi Chief Minister Arvind Kejriwal demanding a public apology and pay compensation after a post on the AAP's Facebook page featured his photo with the caption 'Most Corrupt Persons of Punjab'.

Though the post has been taken down, but Lalpura has demanded the removal of "false publishing' from all social media'' as well as an unconditional apology in print, digital and social media platforms, along with a "corrigendum clarifying the correct facts''.

Lalpura's legal team accused AAP of "deliberately, intentionally, in mala fide and for ulterior motives for spreading rumors and spreading false information via various social media channels by publishing his photograph under the caption 'Most Corrupt Persons of Punjab'.