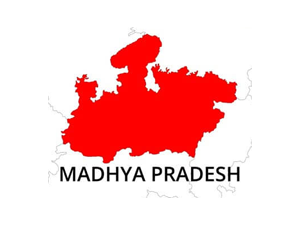 Bhopal (24.01.2023): The Madhya Pradesh government has promoted around a dozen IPS officers of 2014 batch to the Junior Administrative Grade (Matrix - 12) from January 1, 2023. These officers are:

Nagendra Singh, DIG, Law and Order and Security, Police Headquarters Bhopal.
Pradeep Sharma, Commandant, 14th battalion, Gwalior.
Avijit Kumar Rajan, Commandant, 35th Battalion, Mandla.
Deepak Kumar Shukla SP, Barwani district.
Sachin Sharma, SP, Chhatarpur District.
Dr Gurkaran Singh, SP, Narmadapuram District.
Vikas Kumar Shahwal, SP, Raisen District.
Anurag Sujania, SP, Mandsaur District.
Saikrishna S Thota, Deputy Commissioner of Police, Zone I, City Police, Bhopal.
Aman Singh Rathor, SP, Datia District.
Vahini Singh, Commandant, 8th Battalion, Chhindwara.
Ashutosh, SP, Satna District.