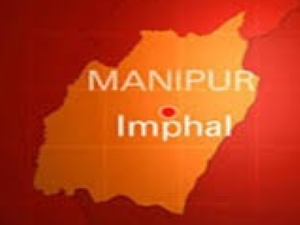 New Delhi (28.09.2023): After imposing AFPSA in entire Manipur, Rakesh Balwal (IPS: 2012: AGMUT) has been prematurely repatriated to the Manipur cadre where a fresh bout of violence has worsened the already tense situation.

Balwal, shifted to AGMUT cadre in December 2021, will be assigned a new posting in Manipur upon his joining in the state. "The Appointments Committee of the Cabinet has approved the proposal of the Ministry of Home Affairs for premature repatriation of Rakesh Balwal, IPS, from AGMUT cadre to Manipur cadre," an official order said.
Balwal served in the Manipur Police in various capacities, with the last being Senior Superintendent of Police, Churachandpur in 2017. He has served in the Thobal and Imphal areas as well. It was during his tenure that Muharram procession was allowed on the roads after three decades in Srinagar and public participation in the Independence Day functions was allowed this year. International events like hosting the G-20 Tourism Working Group meeting were conducted peacefully during his tenure as the city police chief.