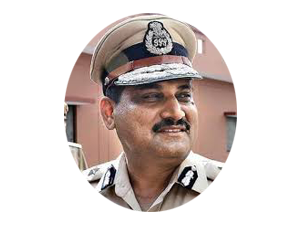 Former Delhi Anti-Corruption Branch (ACB) chief M K Meena (IPS:1989:AGMUT) has been appointed as the new DGP of Goa. Meena is presently the additional DGP in Mizoram.
He has also served as senior superintendent of police in Puducherry and in the Andaman and Nicobar islands, apart from holding various ranks in the Delhi police including joint commissioner of police — New Delhi range, special commissioner — New Delhi range.
This will be Meena's second posting in Goa. He said that he was first posted in the state soon after joining the IPS. The post of DGP in Goa had been lying vacant since the death of former chief Pranab Nanda on November 15 last year. Against the backdrop of the Covid-19 pandemic and the lockdown, inspector general of police (IGP).